The Comedy Open Mic Weekly Showcase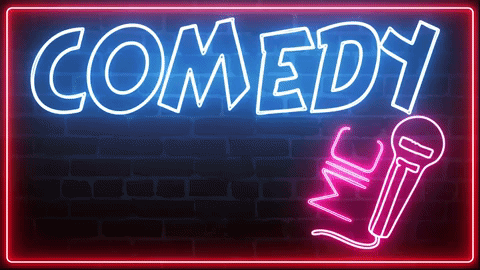 Greetings
This is our weekly showcase where we highlight posts in this community shared here in the last seven days. These are the posts that have impressed us at COM the most.
Due to unfortunate circumstances, we weren't able to do this last week so this week's post will be a mixture of this and last week.
Now, let's get into this week's showcase.

Silver Linings 2: The Quest For More Rewards
@oldsoulnewb entertains us with another silver lining. Totally Space Jamming and milking his once successful post which is really what COM is all about. I guess the silver lining here is that we all need our dose of success.
https://peakd.com/hive-164166/@oldsoulnewb/silver-linings-2-the-quest

Top 10 WORST things about work from home
After what seemed like 63 years of living in the pandemic, we all became aware of the prospect of work from home.
Fifth Harmony denies affiliation with the post after our reporter reached out to them.
https://peakd.com/hive-164166/@diebitch/top-10-worst-things-about

BOYS AND THEIR TOYS... THEY NEVER SEEM TO OUTGROW IT
@jaydr shares his post where he talks about how some people don't let go of their toys. Something I could relate to as I still play with some of my old toys at age 27. I also still hold my blankie when sleeping... Uhm... manly blanket with beer, guns, and...Uhm.. steak.
https://peakd.com/hive-164166/@jaydr/boys-and-their-toys-they-never-seem-to-outgrow-it

Gym hang out
There are three permanent facts about every person's life: We're all gonna die, we're all gonna cry, and we're all going to have gym memberships we don't use.
@ayesha-malik's post brings quite the "unhealthy" memories in a hilarious reflection for me.
https://peakd.com/hive-164166/@ayesha-malik/gym-hang-out

Corporate Madness!
@zyzymena is bad on the showcase with another hilarious post about the corporate world. It is also probably the only post on Hive with the phrase "thunder fire your father"
https://peakd.com/hive-164166/@zyzymena/corporate-madness

These are this week's showcase posts. They are funny, well-written, and outright amazing. Make sure to check them out.
Remember, @captaincryptic invites you all to use the [HIVE-155986] tag in your posts to earn yourself some @lolztoken.
P.S
On Thursday we will announce a new month-long COMedy Tournament, so stay tuned.
Thank you for reading
Remember to comment the links to your posts in our COMmunity below.
---
---