Splinterlands assets better than BTC?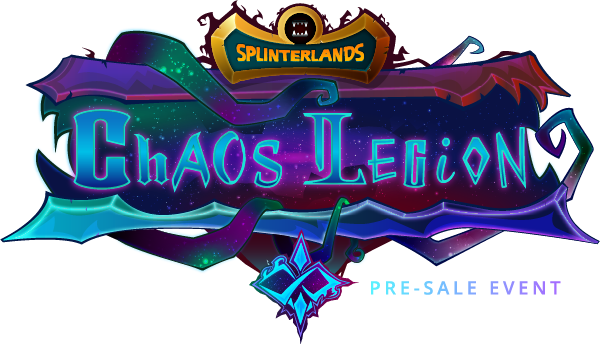 With all the commotion and excitement surrounding Splinterlands the game.. which was introduced to steem blockchain as Steemmonsters, but than later renamed to Splinterlands. For which the Hive community does love.
With the game exploding in value and every one of its game assets are also following the price action..


An example is Zaku, I purchased it a couple days ago at a very much lower price. Reason for this post is to share.. with something you already know but it feels great to be a part of it.. even if I sold way to early years back.
I picked up some NFTs on here Splintertlak spend about 20,000 Spt to get editions #1 -#10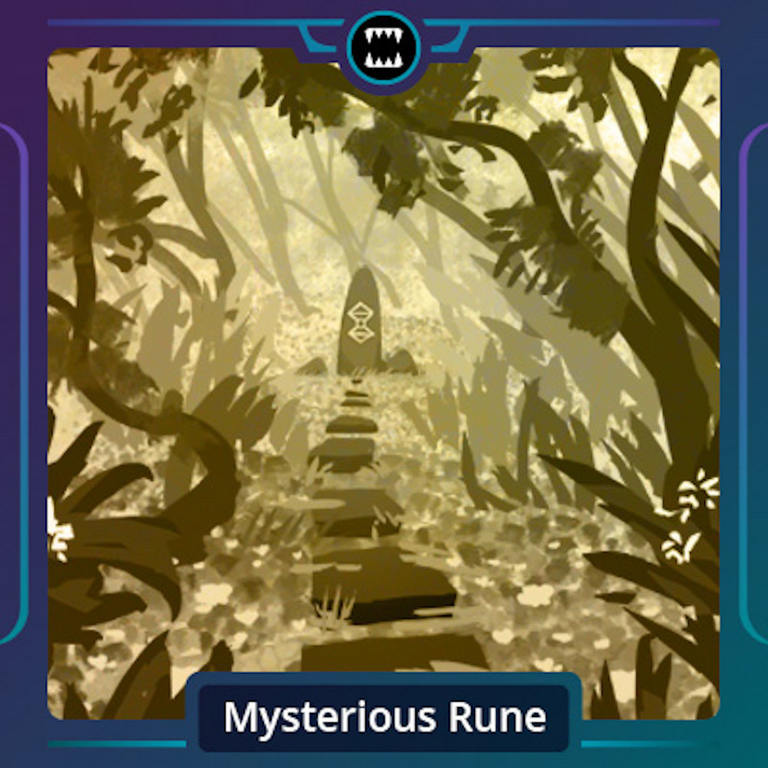 With only 250 of these
Mysterious Rune Lore
"Pushing his dark hair back from his eyes, Alastair leaned closer to examine the markings. It was strange. Similar in shape to an hourglass but with extra lines crossing through it, a small circle in the center. His meal forgotten, he quickly pulled out his notebook and sketched out the shape, muttering to himself in fascination. Who could have carved such a thing this deep into the jungle? Was it a clue to the origins of the magic energy that this land seemed to literally hum with? What did it signify?" —From The Voice, an entry in the Tome of CHAOS
I say to my self, a game is making people uber rich.. and it came from the Hive blockchain. Just by looking at the market you can see the games assets in the top trading markets on Hive-Engine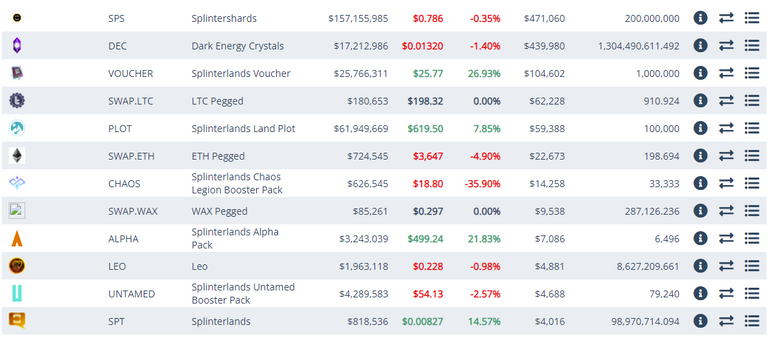 Even vouchers which top DEC Marketcap which was just introduced last night.
Voucher Marketcap - 25 Million
DEC Marketcap - 17 Million
Still even with these numbers there is over 4x the trading volume, DEC is still good since it pays out over 200% in SPS airdrop points.
Overall the Market is only getting warmed up.
---
---